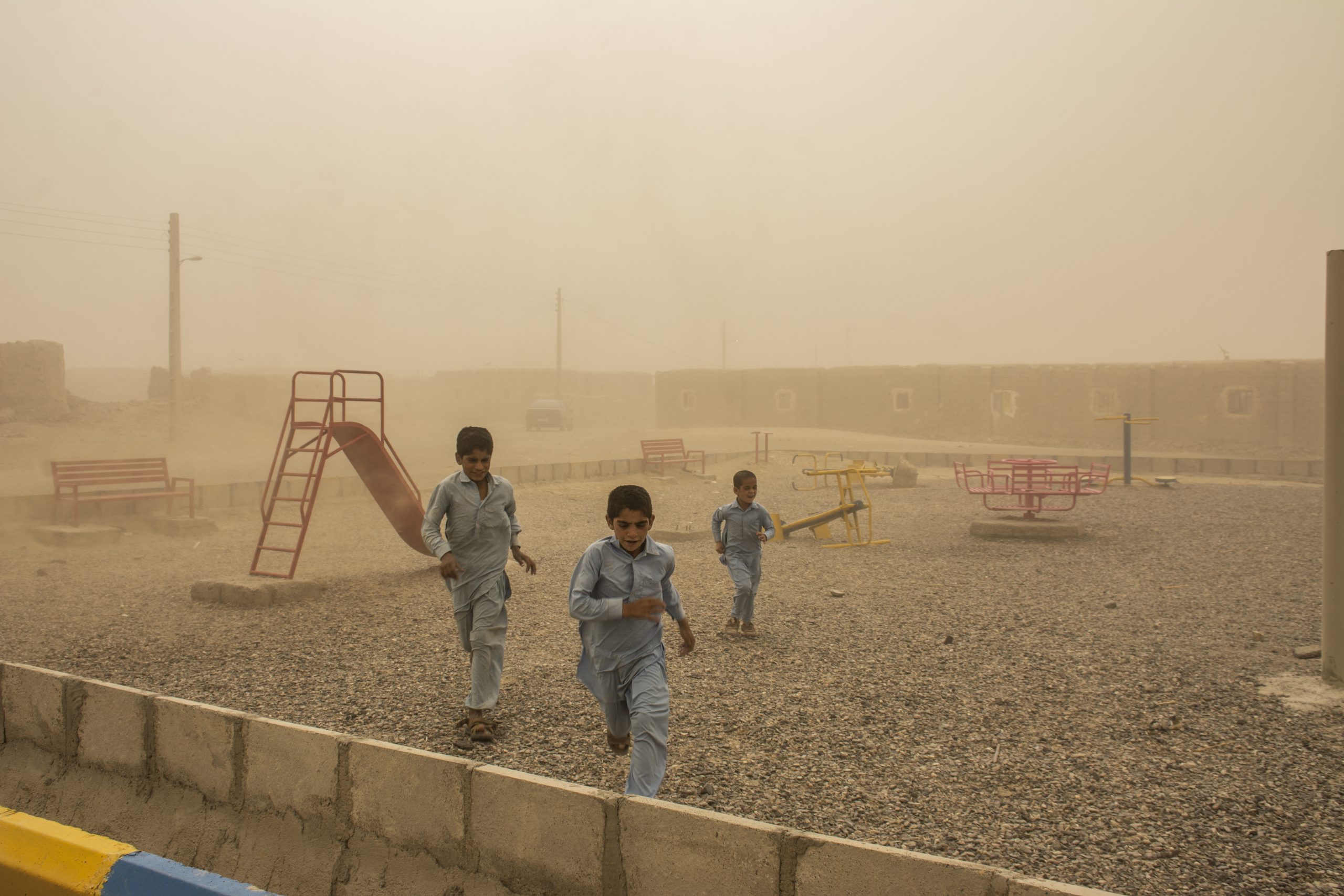 Hamun Lake is the third largest lake and the largest freshwater lake in Iran. However, it has been more than 20 years that Hamun has completely dried up. Only in some years with a lot of rainfall a small part of the lake is supplied with water temporarily.
Hamun has had short-term droughts in the past, but the recent drought has unnaturally continued for so long. In addition, human factors have also intensified this disaster. This drought has affected the lives of about two million people in Iran and Afghanistan. When drought destroyed their jobs, farmers and fishermen turned to trading goods and smuggling fuel. The Iranian government, however, built a 200-hundrad-kilometer concrete wall to control the border. As a result, the rate of trading goods and smuggling fuel was brought down to zero. After that, there were left no one in the villages around Hamun other than senile elderly and at times their children to take care of them. Almost all men, women, and children moved to the central and large cities and began to work as cheap workforce. Yousef is a worker who says that he and his family are treated as slaves. His employer knows that he has left his home because of hunger and has to undure any kind of humiliation in order to bring home some bread.
The drought has also destroyed the wild life in the region. Migratory birds and the fish in the lake have been harmed.
In the last three years, the increase in rainfall has supplied water to a small part of Hamun. Iran Fisheries Organization has released hundreds of thousands of endangered carp into the water; however, millions of fish has died as the water has dried up after a few months. The local people collect the dead fish with the hope of getting some money by selling them to fertilizer companies. They are fishermen and will have no income by the next year. Until then, they will wait around looking at the sky with the hope of rain or at the dried river hoping some water to escape the excessive water withdrawal and reach Hamun.