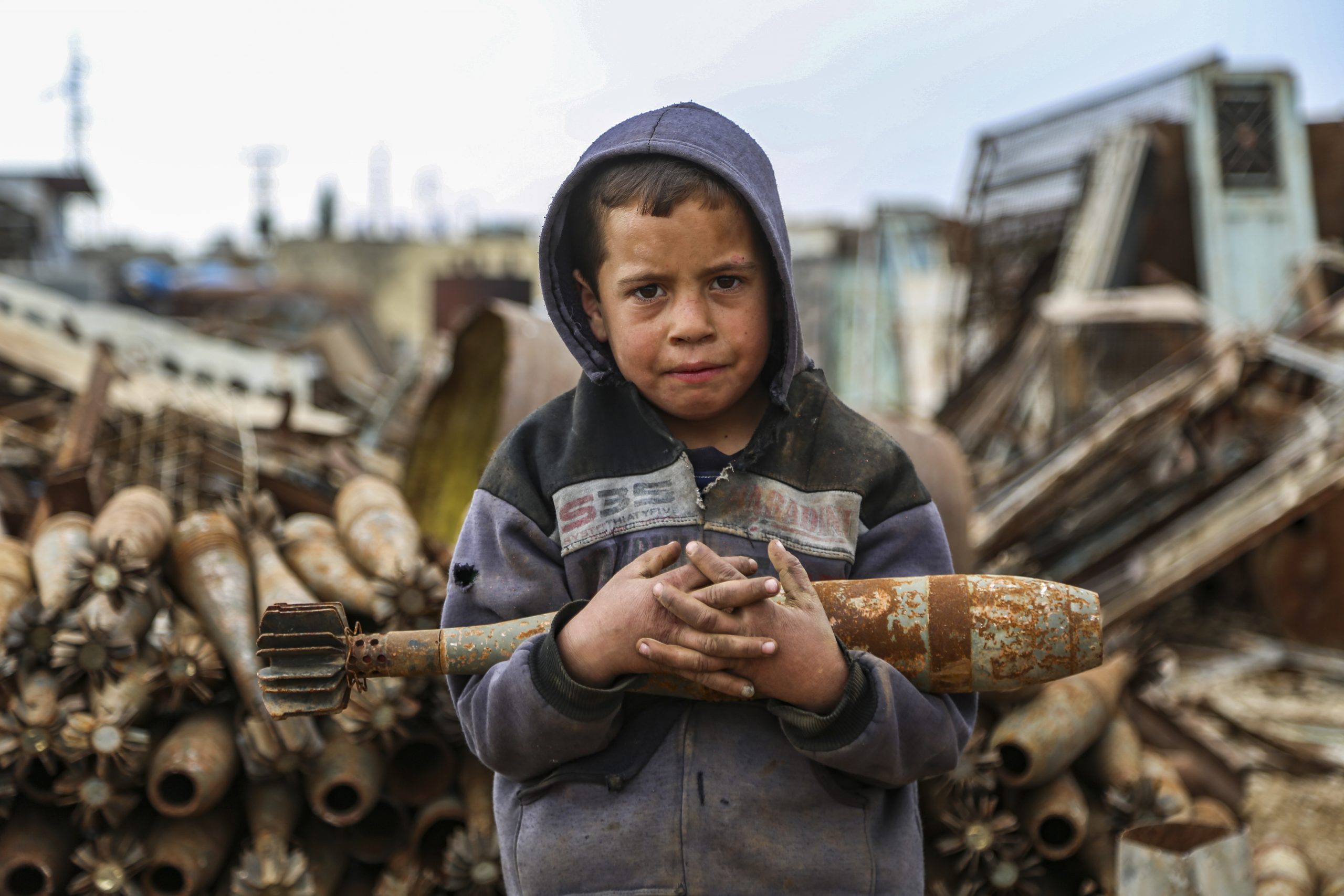 Surrounded by those fleeing warfare and shelling, in conflict zones around the world, there are those who seek to make a living from those very shells. By collecting spent ammunition and also unexploded ordnance, and selling the scrap metal, some are able to make a living and endure.
Hassan Abu Malik has been displaced from the town of Al Lataminah, in the countryside north of Hama, Syria, since 2014. The area has seen heaving fighting and bombing campaigns as a result of its proximity to Syrian government strongholds.
Hassan sells scrap metal and works to dismantle spent and unexploded ordnance including shells, mortar rounds, missiles, and bullets. It is a dangerous task but Hassan has mastered it.
In effect, these missiles and shells have been turned from a tool of destruction to a source of livelihood for others.