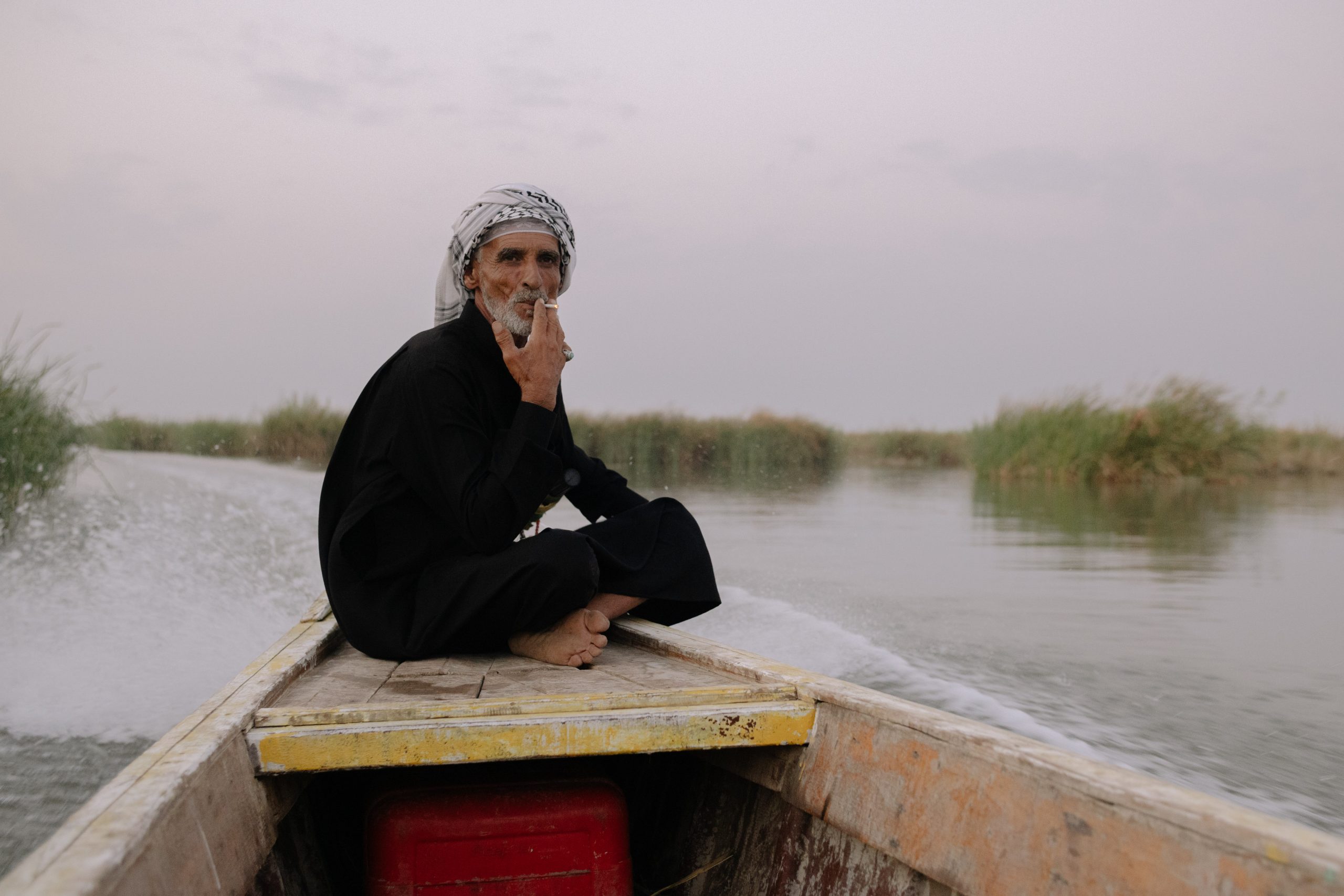 During Saddam Hussein's governance, the Mesopotamian Marshes and wetlands of southern Iraq were drained vengefully and purposefully. These wetlands are in Iraq's southeast, bordering Iran. Rich in history and culture with ruins of ancient Sumerian cities at arms reach, the cradle of civilization is the birthplace of architecture, complex civil societies and writing.
Since the fall of Saddam, they were able to restore portions of the marshlands, but now global warming, climate change, lack of rain and drought, the region is facing new challenges.
The settlements in the marshes are mainly reachable by boat and are isolated. Majority of the population are water buffalo breeders and fishermen with most of their income coming from the water buffaloes. Although most have migrated and left because of famine and the 8 year Iran-Iraq war, some still remained and followed their forefathers way of life.
In 2003 the US led invasion of Iraq, less than 10% of the marshlands existed. Draining of the marshlands and turning it into a desert for over a decade, has done irreversible damage.
The unthoughtful construction of dams in Syria and Turkey, and lack of local awareness have also contributed massively to the crisis. Over the years summers are unbearably hot with freezing cold winters. The people need to move around, depending on the water levels. With every change of location, they have to build new homes out of reeds.
If nothing is changed and the marshlands continue to dry up, it will displace the locals, leaving them with no other choice. This will lead to the destruction of one of the remaining ancient wetlands in what was once known as the cradle of civilization.
Text by Nila Vala