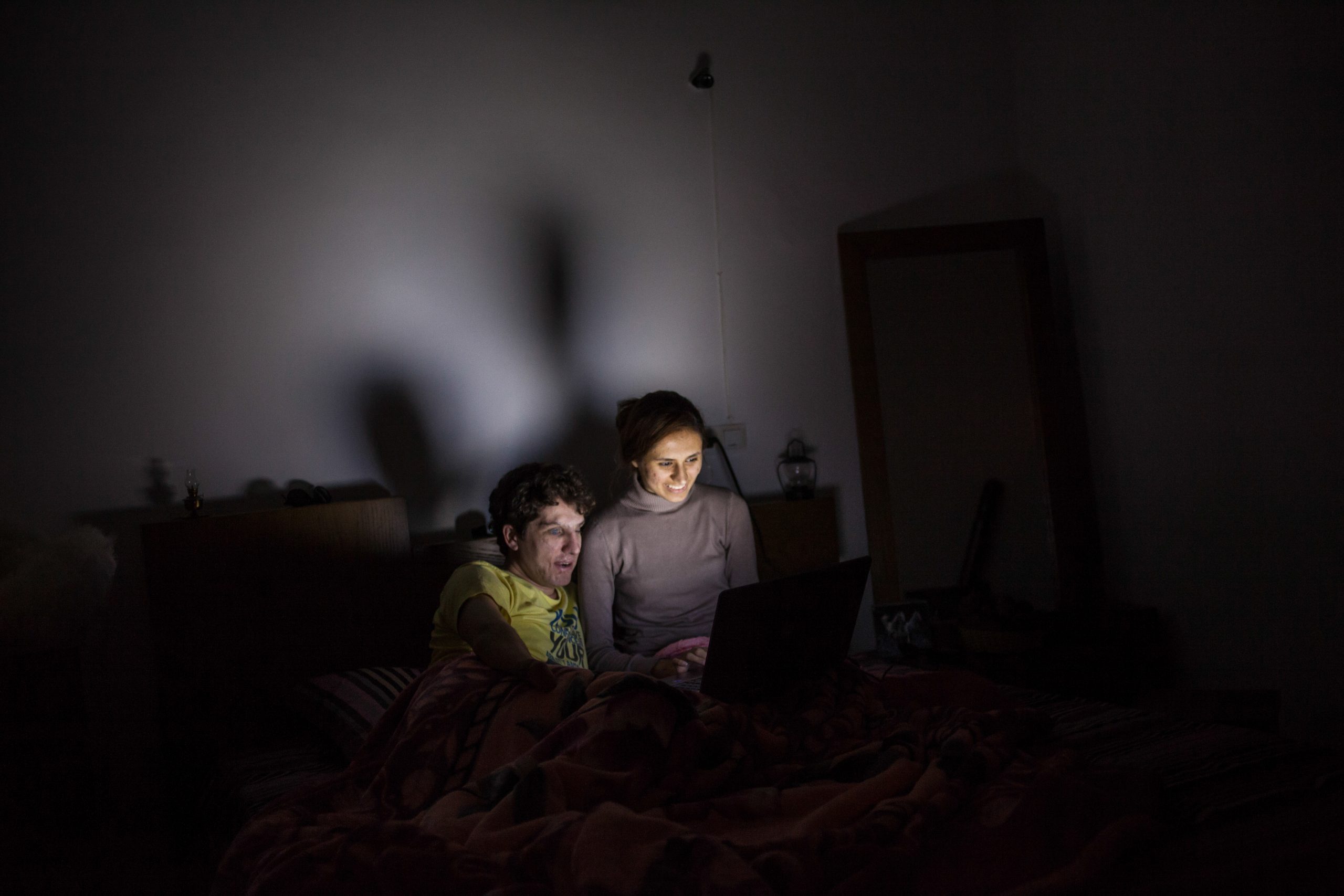 I first met him in 2013, when I was working on a project pertaining to the traumatic aftermath of Iran-Iraq war. I was photographing children who were injured by landmines in mine-affected areas of North West of Iran. Salah was there asking about those children's well-being. He told me then about his story, a tragic story resembling that of those children; and I took my first photo of him as a war victim. He has lost both hands and both eyes in mine explosion. He's a 70% disabled veteran. After undergoing medical treatment, he started sport as a professional athlete in track and field and swimming. He won two gold medals in International Blind Sports Championship in track and filed 2004 Czech Republic. In addition to that he is the winner of several gold medals in national championships in this branch.
In my subsequent trips, continuing to work on landmine-affected areas in Iran Kurdistan, I met him more often and I got to know him better; to the extent that he became the main reason for my later trips to Kurdistan. The deeper my friendship grew with him, the more fascinating his story became to me. His difference with all other people with disabilities that I had met before, became more distinct. In course of knowing him better, I started to perceive his keen eyes and note his capable hands.
Besides the delight of grasping his strong personality, I was very impressed by his relatives. At first it was his older brother, Hieman, who impressed me most. He was indeed Salah's eyes and hands. He meticulously recounted all the visible for him. Salah could genuinely see the world through his eyes. After Salah married Serveh, she not only attended all his necessities, but she also became a wholehearted companion to his passionate spirit. I could witness how they built a stable and inspiring life together.
All these together formed my story. A story which began as a tragedy but is further developing into an epic.
Currently Salah is a law student at Marivan University. He and his wife, Serveh, are human rights activists and spirited environmentalists. They have both trust in future. The energy and aspiration that always resonates in Salah's voice is now evident in Serveh's eyes.