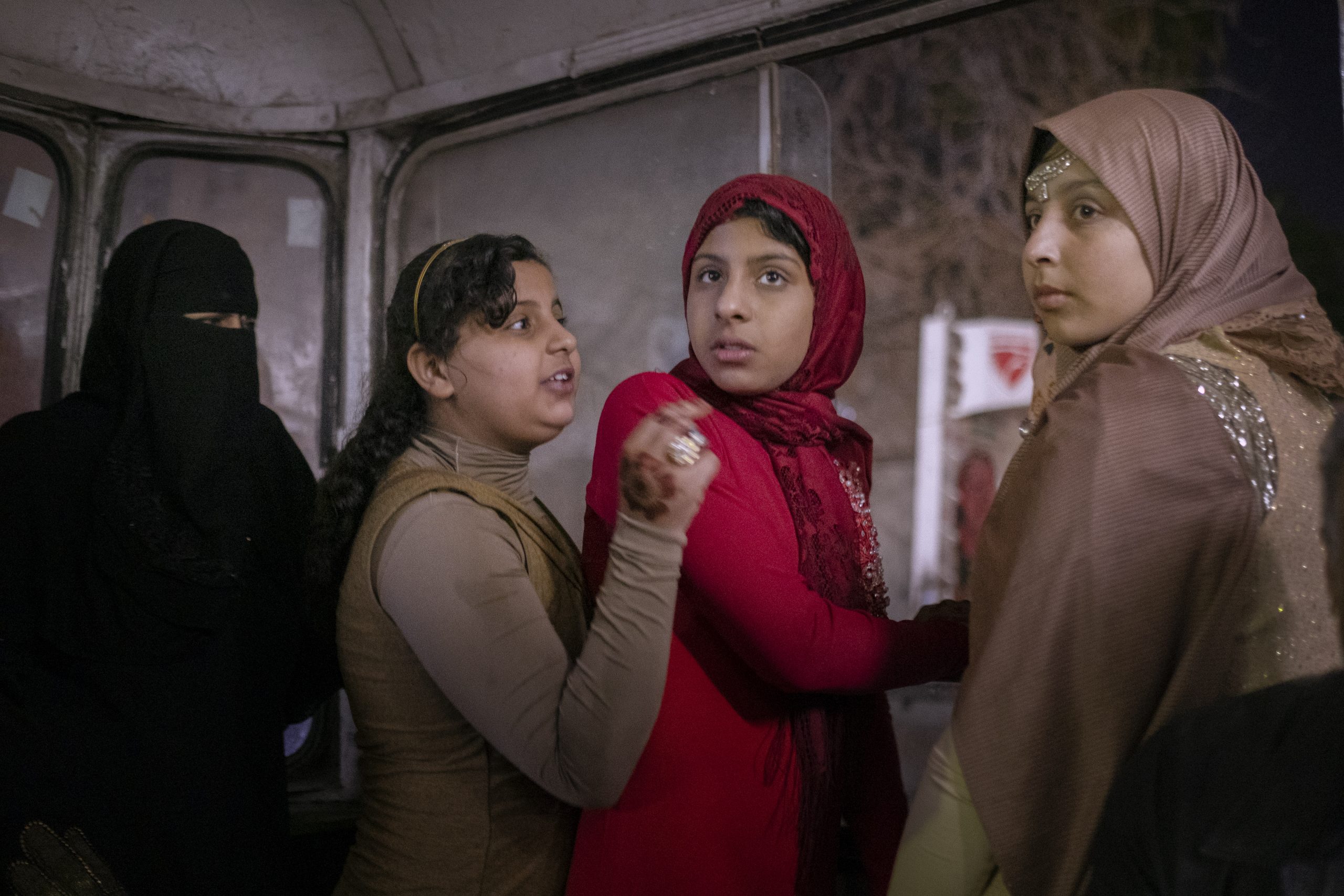 "Once There Was a Tram," is a personal documentary project focused on the Alexandria tram, an integral part of the historical city of Alexandria, that has been operating for the past 120 years and which now faces extinction.
The Alexandria tram was the first form of public transportation to be built in Africa and was finished in 1860, at the end of Muhammad Said Pasha's reign. The line connects the city center with the west, and passes through some of the oldest and most popular neighborhoods such as Muharram Bey, Mina Al-Basal, and Ras al-Teen, close to the Royal Palace and the Egyptian Hall.
This photo series captures the daily life of people who use the tram, and was put together over the course of a month of photography. Inside the tram is a microcosm of the outside world in Egypt. As each passenger gets on or gets off, they bring and take with them the cruelty of their daily lives as well as their rich stories and memories. It is like watching a live broadcast of daily life.
Many things in life are passed down from our elders to us. Some no longer have the chance to communicate with their grandparents, yet there is still a strong curiosity to understand the past and its impact on society and the individual. Of course, the most beautiful chapter of any historical tale is nostalgia, and a key motivation for this project. After all, there is not much of the past, that thriving heart of long ago, that remains and we desperately need that connection to the past to understand history, and form our own personal and national identities.
Would the Alexandria tram also be one of these lost stories? The deterioration in public services is felt throughout the country. In addition, demolition work and destruction of existing buildings and roads, to make way for new construction, erases key features from the streets of historic cities throughout Egypt. Unfortunately, this new trend happens easily. Tram lines have been eliminated from Ramleh Station passing through El-Sabaa-Banat, in Manshia, and also from Waryaann to Amreya.
A second chapter of this series is warranted. To delve deeper into people's stories – people who might share the same passion and nostalgia. It is envisioned that the subsequent series will better show the relationship between the tram and people, particularly in and around historic sites. Many of these sites are fast deteriorating with little upkeep, giving little optimism for the future. The tram carries with it many stories and we have one more chance to capture these stories and a take a snapshot in time, before this history finally disappears.