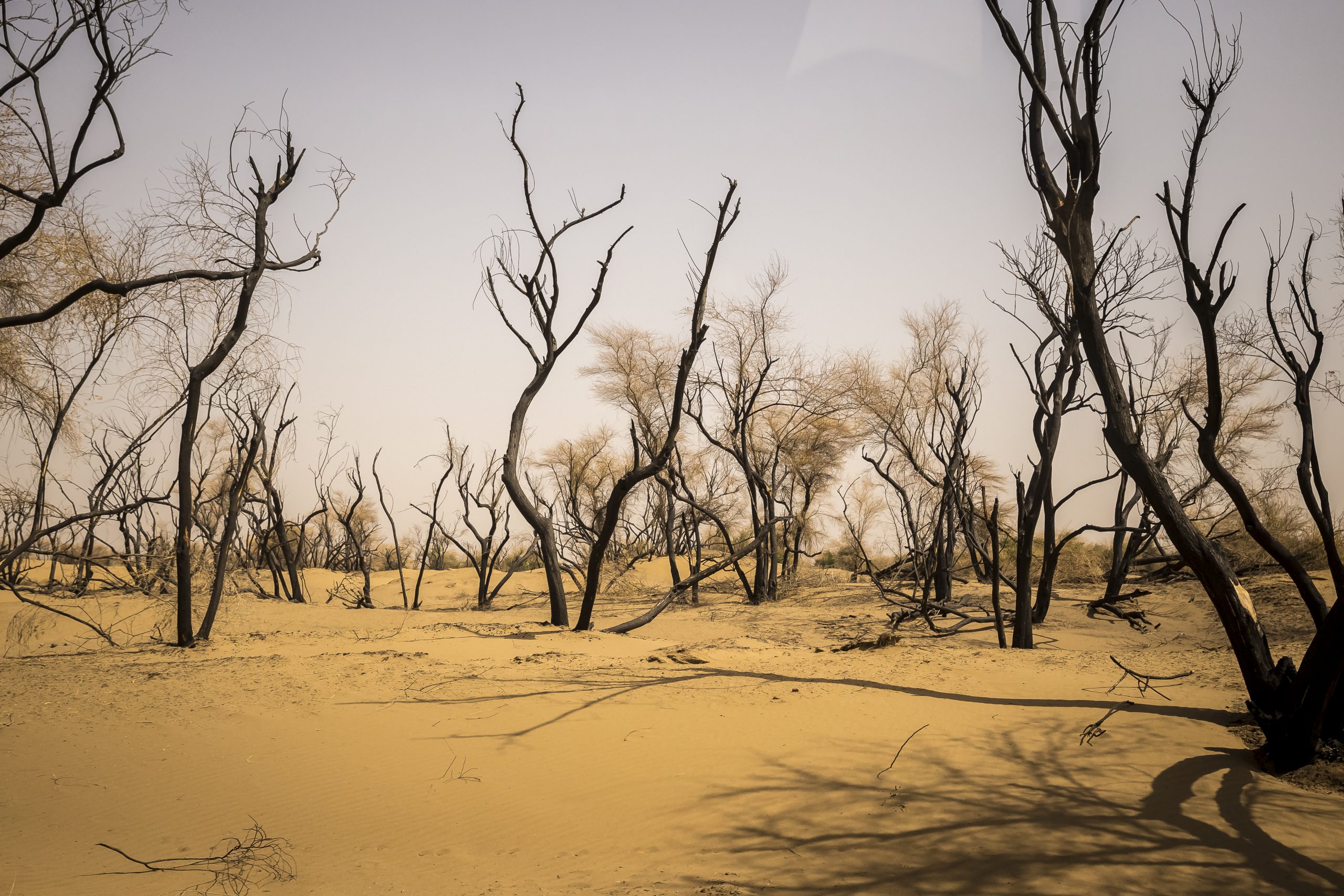 Khuzestan is one of Iran's 31 provinces. Located in the southwest of Iran, sharing a border with Iraq. Providing 83% of Iran's oil and 16% of gas demand, yet it is among the country's most impoverished provinces. Khuzestan has been the country's largest source of water in recent years, and its presence is substantially important to the environment. Hour-al-Azim Lagoon dried up with the advancement of drought, and due to the movement of the lagoon bed dust particles by wind (i.e. haze), Ahwaz (capital city of Khuzestan) has become the world's most polluted city in terms of particulate matter according to WHO's report. As a result of this phenomenon, thousands of residents of Ahvaz and surroundings have left this area.
Many lagoons and water resources in the world are under the threat of extinction due to global warming. The absence of water in Hour-al-Azim Lagoon on the border of Iran and Iraq, along with the destruction of the Mesopotamian Lagoon in Iraq have influenced the lives and health of millions of people. Projects for transferring water from the source of Karun River and the construction of multiple dams have intensified the drought in Khuzestan Province. As a result of dust particles on the bed of the dried lagoons by wind, air pollution is sometimes 9985 microgram/cubic meter, which makes it 67 times above the standard level. Respiratory problems, burning eyes, and cardiopulmonary conditions especially threaten the lives of children, seniors, and pregnant women. This has led to a five-fold increase of prevalence of cancer in recent years.
Khuzestan was a destination for immigrants in the past due to its ample job opportunities. According to the director general of the Public Investment Office of the Department of Environment of Iran, 95% of the people of Khuzestan are intending to migrate. Moreover, according to the governor, out of the 4 million population, 200,000 have implemented this decision in the last 5 years. Since this situation has continued for 15 years, you can hear most people say "this city is not a place to live in anymore". I penned this story to depict the effect of the water crisis on the health and lives of people.