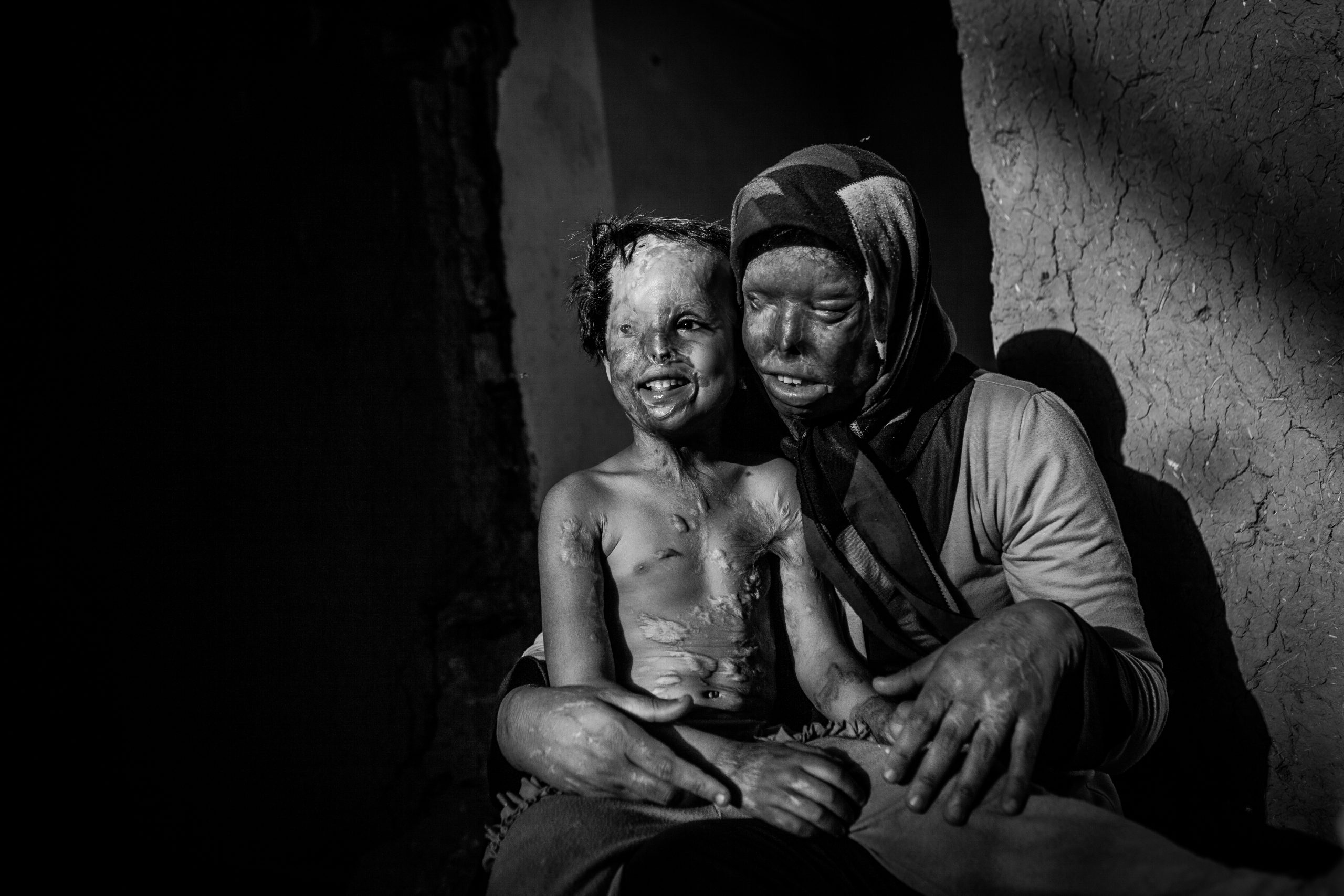 Somayeh Mehry (30) and Rana Afghanipour (4) are mother and daughter living in a village called Hemet Abad located in Bam, a city in the south of Iran. They were attacked with acid by Somayeh's husband Amir. Samayeh is of ten times being beaten up by her husband and imprisoned in a room. Finally, samayeh asked her husband or a divorce because of her husband's violent behavior. Amir, somayeh's husband threatened his wife in case that she files for divorce, he would ruin her life, destroy her life and stop her from stepping outside her house ever again.
One night in June 2011, he poured acid on Somayeh and Rana as they slept. Somayeh's and Rana's faces, hands, and, in places, their bodies were severely burned. Somayeh was blinded, and Rana lost one of her eyes. somayeh and her two daughters Rana, 4 years of age and Nazanin, 7 years of age have been living in her father's house since the acide throwing incident. Somayeh's father, in order to provide the medical expenses of his daughter sold his farm. Somayeh and her daughter, Rana have not left their home for two years. The leave home only for treatment of their faces as a result of acid being thrown on their faces. Every month, they travel 1300 kilometers from their home in Bam located in the south of Iran to Tehran for medical treatment.
Somayeh is suffering from depression. Somayeh's dream is to see that Rana is treated completely so that she can go to school just like the rest of the girls her age, 98% of all acid – throwing victims are women and girls 90% of all acid- throwing incidents are because of emotional and love related situations and 10% of them are as a result of taking revenge by men. According to the statistics, the . highest number of acid- throwing incidents happens in countries such as Pakistan, Afghanistan, Iran, Bangladesh, Nepal, India and Cambodia.