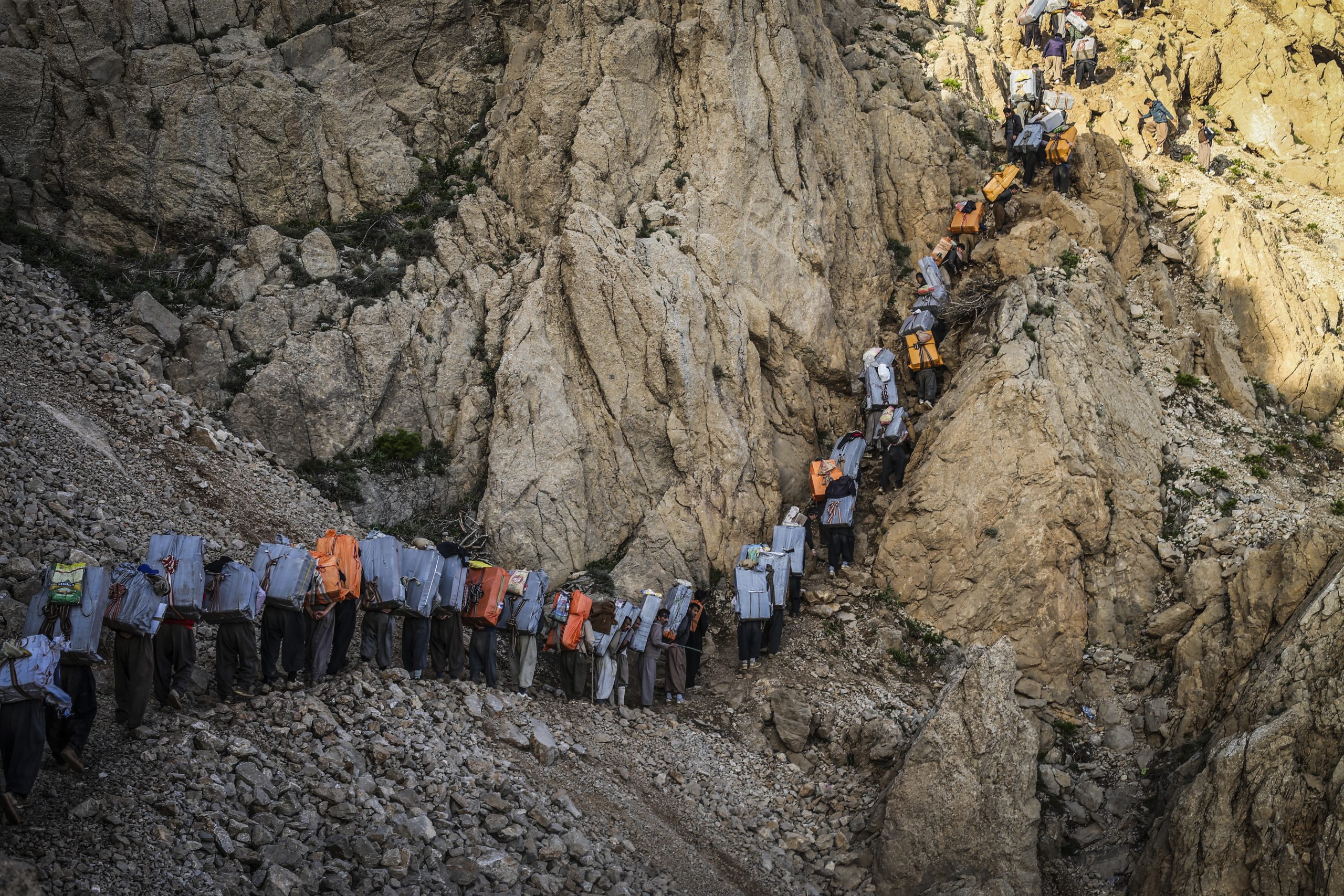 Iran's 1458-kilometer-long border with Iraq is the longest Iran shares with any of its neighbors. For a long time, this border has been the site of most of the commercial trade between Iran, Iraq, and the Kurdistan Region. Due to customs laws, passed in the years following the revolution, importing some goods has been banned by the government, including electrical goods, electronics, and clothing. Transporting such good is considered smuggling.
Business and customer demand are high and so importers must still use the border to import these banned goods. In doing so, they hire local people, called porters or kolbar, in Kurdish, to transport these goods from Iraqi Kurdistan into Iranian Kurdistan. As a result of poverty and high unemployment rates, Kurdish porters seek out a living under harsh environmental conditions, mostly in the Zagros mountains located on the border of the two countries.
According to statistics, 300 kolbars dies annually, 71 percent of whom are shot to death by border patrol officers. In the Kurdish regions of Western Iran, the Kurdish term kolbari, has been coined to describe the act of transporting goods across the border on the shoulders in exchange for a small amount of money. Ranging in age from 13 to 65 years old, kolbars cross the border with heavy loads, taking an average of 8 to 12 hours. Their routes are located in dangerous locations including winding mountain trails, valleys, steep hills, and narrow passages through high cliffs, all the while being at the mercy of the elements. The risk of being shot by border patrol officers adds to the hazards. Surviving or wounded kolbars and their families, as well as the families of deceased kolbars, face numerous challenges and hardships. Since kolbari has not been recognized as a 'profession' in Iran, and the fact that the practice is illegal, affected kolbars and their families are not supported in any way by the state. As kolbars continue to die and get maimed, as they make the trek across the border, it is likely that in the future, residents of the region will face serious social and political implications.